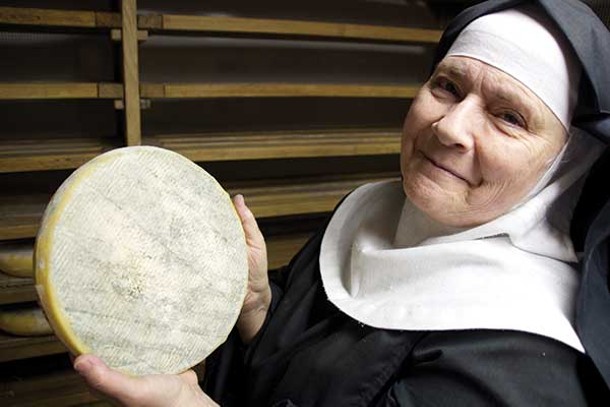 MOVIE NIGHT at Queso Diego, October 18.
Potluck at 6:30, meeting at 7:00.
Our topic will be a bit different this month as we will be watching the Cheese Nun documentary. Here is a brief news item about the Cheese Nun: https://www.cbsnews.com/news/the-cheese-nun/ .
This thrilling documentary tells the story of a Benedictine nun who finds her passion in making cheese and earns a doctorate in microbiology along the way.
Mother Noella Marcellino has a wonderful story and we want to share it with the club.
Bring your popcorn, bring cheese, bring your habit.
We'll be meeting in the back warehouse at AleSmith instead of our normal barrel room.
To get there go to the right of bar when you walk in, past the museum and through the doors.
Follow around to the left and you'll find us. This is where we started meeting years ago.
Bring your chair, coat, and movie munchies. There might also be an outside door open to the right of the grain silos.