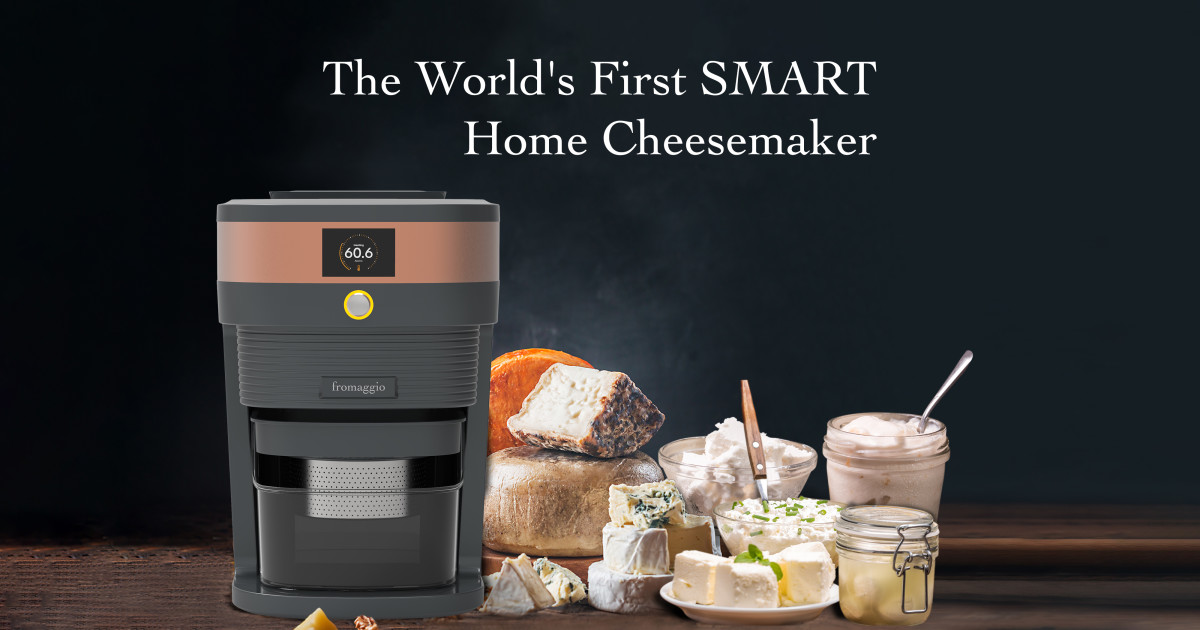 We have a very interesting and unique meeting this month, as well as the unique opportunity to get background/development information from the founder Glen Feder, Fromaggio, creator of the World's First SMART Home Cheesemaker.
Think breadmaking machine………………seems to be a similar concept to "make almost any type of soft or hard cheese (or yogurt, and even tofu!)" (Fromaggio, 2020).
A little about the creator…………"After living in Paris for 15 years, Glen returned to the U.S. and was surprised to find people were still eating the same, tasteless, artificial, grocery store cheese. So he gathered a team of innovators and foodies — from the director of partnerships at YouTube to the head cheesemaker at a dairy farm. After a very successful Kickstarter campaign, we have now lined up the best manufacturers, suppliers and engineers we could find. Together, we are on a mission to bring affordable, artisanal quality cheese to kitchen countertops worldwide."
The meeting will start at 7pm with the presenter, as he is on east coast time. Our club business and discussion will commence after the presentation. Zoom info was sent out to members via the club email list.