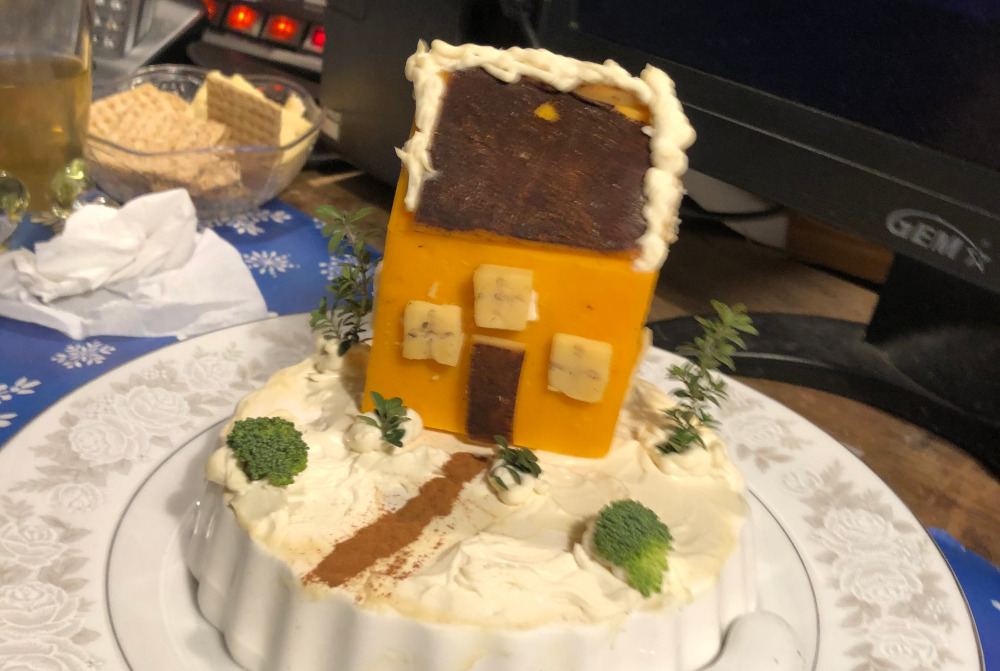 "Holiday Cheese Display"
Tuesday, November 16, at 6:30 PM
The Barrel Room
AleSmith Brewing Co.
9990 AleSmith Court
San Diego, CA 92126
Greetings Queso Diego,
As usual we'll start off at 6:30 with our potluck munchies.
The general meeting will start at 7:00 and we'll get together and share ideas for centerpieces, displays and presentations made primarily from cheese. You're encouraged to be creative and make a display using any cheese as well as charcuterie and accompaniments.
We'd love to have you share your ideas for the holidays.
We also have our annual elections this month. The board will present a slate of officers for discussion and approval. We look forward to having everyone join us.
Remember to bring a chair and a coat. It's getting a little cooler.
Regarding the noise:
I'm sure everyone is aware that the back room can be a bit noisy. They have so much beer to can that they've been running 24/7. Peter is aware of the noise.
They are in the process of getting a faster canning line that will be installed a little further away. This should hopefully be done within the next couple of months.
Thanks for putting up with this but it will get better.