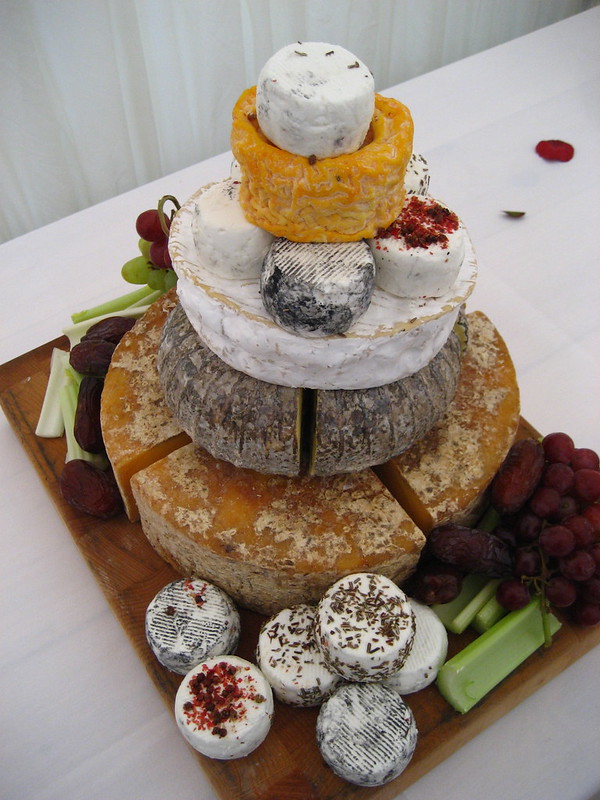 Please join us for a great meeting this month:
Queso Diego October Meeting
"Celebration of Cakes Made from Cheese"
Tuesday, October 19th at 6:30 PM
The Barrel Room
AleSmith Brewing Co.
9990 Alesmith Court
San Diego, CA 92126
Greetings Queso Diego,
To kick off our celebration of cakes made from cheese, we are asking guests to share a cheesecake during the potluck portion of the meeting. Remember, cheesecakes can be sweet or savory so maybe we can make this a meal. Of course, we wouldn't want to eat only cheesecake for our meal, would we? So, if you don't want to make a cheesecake, please feel free to contribute a dish to round out our meal.
Following the potluck, at 7 PM will proceed with the usual club business followed by a presentation on "Cheese Celebration Cakes" by Curt Wittenberg. These are cakes that are actually constructed from cheese. We will discuss design considerations, decoration ideas, serving and, somehow, we will work in opportunities to taste more cheese. And, of course, members who bring cheesecakes will also have an opportunity to talk about their contribution.
Regarding the noise:
I'm sure everyone is aware that the back room can be a bit noisy. They have so much beer to can that they've been running 24/7. Peter is aware of the noise.
They are in the process of getting a faster canning line that will be installed a little further away. This should hopefully be done within the next couple of months.
Thanks for putting up with this but it will get better.