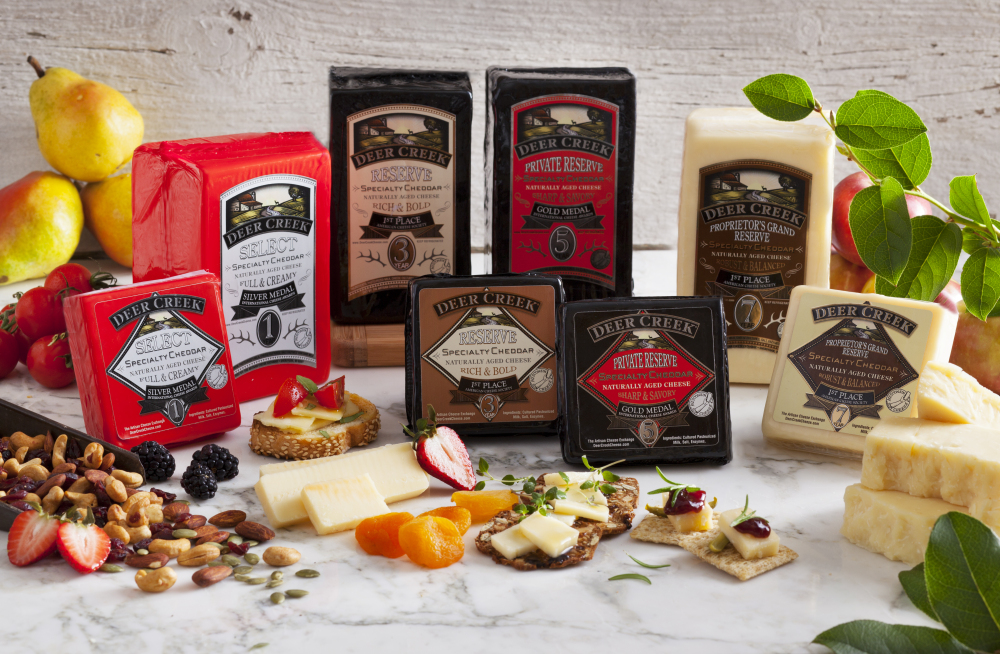 Tuesday, June 15th at 6:30 PM sharp via Zoom
Jenny Eastwood of Smallgoods will interview Chris Gentine of Deer Creek Cheese located in Wisconsin. The early meeting time is required to accommodate Chris' midwest location.
We will have social time and other club business after the presentation.
To accompany the interview, we will partake of a tasting platter of Deer Creek's award winning Cheddar Cheeses (aged 3, 5, and 7 years) along with a variety of charcuterie curated by Mike Eastwood (we are so lucky to have these two in our club).
Smallgoods will also have available cuts of Deer Creek's other cheeses: Moon Rabbit, The Robin, Imperial Buck, and Blue Jay, as well as the rest of their fantastic selection of American made cheese and charcuterie, for purchase when you visit the store to pick up your platter.
So, put in your order, and join us along with Jenny and Chris Gentine for in interesting and flavorful event. Don't forget to pick up some beers and/or wines to round out your evening.
Cheese plate ordering information and Zoom link were sent out to the members email list.